Salisbury
Australia @ (AU)
Tel 2019-03-05
Categoria Events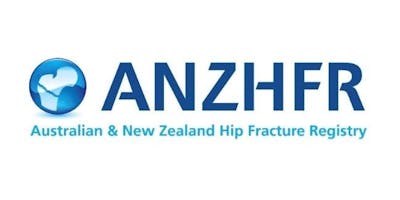 Overview The Australian & New Zealand Hip Fracture Registry (ANZHFR) is a bi-national audit of hip fracture care and secondary fracture prevention in Australia and New Zealand. Its objective is to use data to improve hip fracture care across both countries. The Festival will offer a forum to learn from each other and highlight examples of best practice. This will be a forum to identify issues and find solutions that are common across hospitals to help drive improvement in hip fracture care. Aims Learn from existing practice to improve care for your hip fracture patients Provide an opportunity to network with others to share ideas on improving hip fracture care Reflect on your current practice and identify ways to improve the care provided Update you on developments in hip fracture care Generate strategies for improving care at your hospital Registration Free to attend.
Please register by Thursday 21st February 2019 For more information, please contact: Karen Lee ANZHFR Project Officer Email:
[email protected]
Who should attend Anyone involved in providing care to older people who have broken their hip. ·         Medical doctors- orthopaedic surgeons, geriatric medicine/ general physicians, ED consultants, anaesthetists, rehabilitation consultants, general practitioners ·         Nurses: ED, surgical, orthopaedic, medical, rehabilitation, aged care and community ·         Allied Health: physiotherapists, occupational therapists, dieticians, pharmacists, exercise physiologists etc ·         Health and hospital executives SA Hip Fest Draft Program Please note the draft program is subject to change.
The final program will be emailed to the attendees before the event. 8.00 am            Registration 8.30 am            Welcome Session 1        ANZHFR + SA Experience 8.50 am            ANZHFR Background- where did we come from and how did we get here? 9.10 am            SA experience - Introduction and Background to Hip Fracture Care 9.30 am            Orthopaedic Perspective in Hip Fracture Care 9.50 am            Panel Discussion 10.10am           Morning Tea   Session 2        SA - Local experience with Hip Fracture Care Clinical Care Standard 10.40 am          A Fracture Liaison Service 11.00 am          Early Mobilisation Post Hip Fracture Surgery  11.20 am          ANZHFR Database 11.40 pm          Panel Discussion     12.00 pm          Lunch   Session 3        Grand Rounds 12.45 pm          Cognitive Impairment and Delirium Risk 1.00 pm            Pain Management Considerations for Hip Fracture Patients 1.15 pm            A Rehabilitation Perspective post Hip Fracture 1.30 pm           Short Break Session 4        Workshops: peer to peer group sessions                       1.40 pm           Brainstorm and find solutions to issues that are common across SA hospitals                         Feedback to the group and work on actions to take back to your hospital.
3.30 pm            Close program   Venue Modbury Education Centre, Level 1 Modbury Hospital 41- 69 Smart Rd Modbury, SA 5092 Entering from Smart Road ·         Follow path at entrance past cafeteria entrance and Emergency entrance (on your left). ·         Continue straight into the rotary gardens and follow the path to a walkway ·         Continue across the walk way and this will take you to MEC Level 1 or alternatively go down the stairs – this will take you to the ground floor entrance where Palliative Care is located. Parking Parking is available at Modbury Hospital and rates are payable by the hour, starting at $2.50 for the first hour. The full day rate (8 hours or more) is $13.00. Click here for more information Public Transport Modbury Hospital is highly accessible by bus, it is a 10 minute walk to the Tea Tree Plaza Interchange and O-Bahn.
A number of dedicated bus stops are located on Smart Road outside the hospital and are serviced by a large number of bus routes. Bus Stop 42A, Smart Road, (both northern and southern side of the road) Bus Stop 42, Reservoir Road (both eastern and western side of the road) For more information about local bus services and bus timetables please visit the Adelaide Metro website .   Contact For more information, please contact: Karen Lee ANZHFR Project Officer Email:
[email protected]