Business Agility Foundations Training
Alexandra Headland
Australia @ (AU)
Tel 2019-03-28
Categoria Events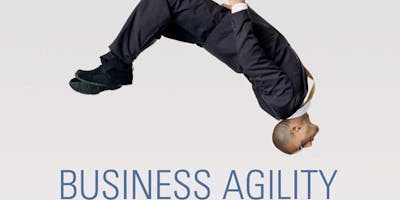 DESCRIPTION Have you ever asked yourself a question of how your organisation can thrive in the 21st century? What decision-making structures are best for the success of my organisation? Which leadership style will help my business conquer new markets and harvest opportunities? How should my marketing approach change in the 21st century? What updates are required for my HR policies to build high-performing teams? How should my organisation be structured for success? If you have ever asked yourself the question of how you can help your organisation to thrive in the 21st century, our two day training will guide you to productive answers.. Agility in a business context is the ability of an organisation to rapidly adapt to market and environmental changes in productive and cost-effective ways.




Business agility is crucial for organisational survival in the current volatile, uncertain, complex, ambiguous (VUCA) conditions. Existing success stories from Buurtzog, ING, Google and many more demonstrate that organisations benefit from following key principles of complex adaptive systems and complexity science to achieve success. One can also say that business agility is the outcome of organisational intelligence. Some of the key course takeaways are: Learn enabling factors for organisational intelligence Objectively assess your current state Construct a personalised learning roadmap Draft an improvement plan for your organisation Who is this training for? Anyone who wants to improve their organisation's stake in market, or who are keen to learn about the current leading-edge in business models and give their business a competitive advantage.


How will it benefit me? Upon completing this training you will understand differentiating behaviours for yourself, identify improvement areas for your organisation, and have drafted a transition plan for both. How will it benefit my colleagues and my organisation? Your insights will help organisation to acquire competitive advantage by adopting new organisational models. Accreditation and certification ICAgile accredited course: The ICP-BAF Certification from ICAgile is granted on the successful completion of this course. This certification is part of the ICAgile Business Agility Track. How is the course structured? The course is designed with adult learning in mind and provides an interactive and friendly  environment for  collaborative learning. What support is available? The trainer is available via emails/social media.


The trainer also runs monthly Business Agility meet-up for further practice and support. In addition to that, on demand coaching and consultation is available.