China Payment Masterclass Series 2019 - Cairns
Cairns
Australia @ (AU)
Tel 2019-11-06
Categoria Events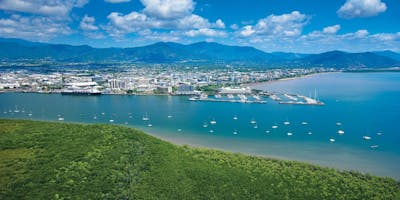 China Payment Masterclass Series 2019- Cairns Increase your business profits through the power of Chinese Payment Platforms Looking to find out about what's new in the China Payment Platforms? Keen to take your business's China strategy to the next level? The marketing function of Chinese payment platform continues to evolve, and it's important that your business remains top of mind to the new age Chinese traveller. These Masterclasses provide updated practical guidance on how your business can fully leverage new marketing opportunities and unlock the potential through what is essentially a new distribution channel for your business. Learn how to: Develop coupons and deals that truly resonate new age Chinese travellers Case studies of simple and cost effective strategies that really work.
Promote your business directly to an engaged target market, that are ready to spend Leverage marketing opportunity of Alipay and TEQ global campaigns Learn how to push profits even further and maximise the full potential of these platforms. Spaces are stricly limited - Don't miss out. Two sessions have been developed for operators.  To get the most out of the day, attend both sessions.  Short on Time? Sign up to the session most suited to your business needs.  Session 1: 9:00 - 12:00pm - Understanding Chinese Mobile Payment Platforms  New to the world of Chinese payment platform? Understand the role of mobile payment platforms in Chinese travel distribution Gain refresh and update on the current landscape Understanding the digital payment ecosystem How to make your business Chinese payment ready Practical tips in choosing a payment provider  Payment Providers Expo   Get Chinese Payment enabled today.
Meet one on one third party providers  AND/OR Session 2: 12:45 - 3:30pm Alipay Marketing Workshop - The Evolving Chinese Mobile Payment Ecosystem  NEW. Food & Beverage Stream NEW. Accommodation/Experience Steam Alipay Discovery Platform Creating your merchant listing Creating Coupons to target Chinese FITs How to participate in TEQ and Alipay partnership campaign Already Chinese Payment enabled and want to increase visitor expenditure? Leverage marketing opportunities with Chinese Payment platforms to increase conversion Further Information Come along and hear first hand opportunities on how to grow your profits and unlock the spend potential of Chinese travellers for your business. These workshops will help you to better understand the Chinese payment landscape, and teach you how your business can take the next steps to become 'payment ready'.
For those business who are already Chinese payment enabled, these workshops will also teach you how to deliver effective, targeting marketing activity through the incredible potential of these platforms. Join us for a practical seminar on Wednesday 6 November 2019 that will demystify the Chinese payment ecosystem and equip you with the tools to maximise visitor expenditure on Chinese Payment platforms.  Contact: Amber Miller-Greenman, Tourism and Events Queensland 
[email protected]