Curtin Spatial Sciences Colloquium July 2019
Bayswater
Australia @ (AU)
Tel 2019-07-24
Categoria Events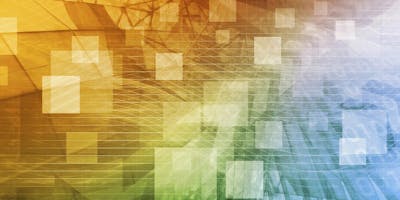 The Spatial Sciences Colloquium series is a series of seminars organised by Curtin University since 2014. The aim is to provide a forum for spatial sciences professionals, practitioners and researchers to hear and discuss the latest developments and vision for future directions. The colloquium presentations are conducted by academics and researchers who work at the forefront of spatial sciences technology and research including GNSS, Geodesy, GIScience, Remote Sensing, Photogrammetry and Laser Scanning. The Colloquia bring together industry, government and academic partners and are excellent opportunities to emphasise and promote the significance of spatial sciences within WA, Australia, and globally.This event features:  Phil DelaneyChief Innovation and Delivery Officer, FrontierSIObservations on the future: The current and future growth opportunities for earth observation in Australia Phil Delaney is the Chief Innovation and Delivery Officer at FrontierSI, he leads the delivery of all types of projects across Research, Innovation and Advisory domains within FrontierSI.




This includes problem identification and definition, project planning, operations, and quality control. His key focus is on how projects are delivered, ensuring FrontierSI is recognised for their collaborative and creative approach to solving problems for and with their partners. FrontierSI (formerly the CRC for Spatial Information), is a not-for-profit applied research and innovation centre focused on spatial and spatial-related data and technology projects. FrontierSI provides the connection point and collaborative framework that allows multiple organisations to work together to solve shared challenges. Its mission is that through our partnerships, FrontierSI's collaborative spatial research will lead to accelerated industry growth, better government services and a more sustainable environment.


AbstractSpatial information underpins most areas of the Australian economy. One of its principle sources are satellites; from remote sensing by Earth observation platforms, and from global and navigation satellite systems for positioning, navigation and timing. Earth observations (EO) from space are one of the richest sources of information about the Earth system, and are informing decisions and activities across sectors as diverse as mining, community safety and healthcare. Australia's need for EO is increasing rapidly as government and private sector decision makers come to rely on its ability to provide accurate and timely information about the natural and built environment, and downstream industry incorporates EOS into its supply and value chains. This presentation will cover some of the major recent developments in EO from an infrastructure, research, and market development perspective.


Major topics covered will include: • Digital Earth Australia – the Australian government's investment in open data and infrastructure to stimulate innovation• Copernicus Australasia Data Hub – Our region's definitive, trusted, fast and secure source of data from the EU Copernicus program• SmartSatCRC – What is in store over the next 7 years for Earth Observation? The $250 million invested in SSCRC gives us a clear collaborative, industry driven view of future needs and directions• Industry Labs – What initiatives are out there to help industry and research innovate using EO?