Day 1: Nursing Leadership & Management in Residential Aged Care | CLACN Mandurah Seminar Series
Mandurah
Australia @ (AU)
Tel 2019-04-05
Categoria Events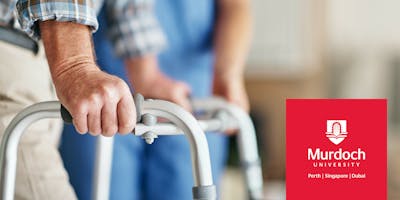 CLINICAL LEADERSHIP IN AGED CARE NURSING Seminar Series DAY ONE - MANDURAH Campus Nursing Leadership and Management in Residential Aged Care We invite you to Day One of our Seminar Series in Clinical Leadership in Aged Care Nursing. In our first Seminar focused on Nursing Leadership and Management in Residential Aged Care, our attendees will leave being able to confidently: Explain the application of person-centred care to the residential aged care setting Discuss the nurse's role in leading the multi-disciplinary team to provide quality person-centred care Describe the legal, ethical, and funding foundations for care. Morning tea and lunch are provided. We also have a cafe on campus, if required. Interested in our whole Seminar Series? Keep an eye out for...
Day Two | Recognising and Responding to Clinical Deterioration of Older People Living in Aged Care Facilities - MANDURAH Friday 3rd May 2019  Day Three | Palliative Care: Implementing a Palliative Approach from Admission - MANDURAH Thursday 6th June 2019 Day Four | Palliative Care: Navigating End of Life Care - Date TBA (early July 2019) Day Five | Leading Care of Older People who are Living with Dementia: New Perspectives - Date TBA (early August 2019) Day Six | Leading Safe, Quality Team-Based Care in Residential Aged Care Settings: A Clinical Update - Date TBA (early September 2019) If the tickets are full, please contact
[email protected]
FAQs How can I contact the organiser with any questions? Please contact
[email protected]
for any questions about the event.  What's the refund policy? Please email
[email protected]
to request a refund and we will offer a refund with up to 7 days to go before the event.  Can I take these Seminars individually? You may take these Seminars individually as they come up or you can pay for all six seminars at a discounted rate.
Mandurah
County of Australia @