Exploring Ceramics with Eva Czernis-Ryl
Richmond
Australia @ (AU)
Tel 2019-05-23
Categoria Events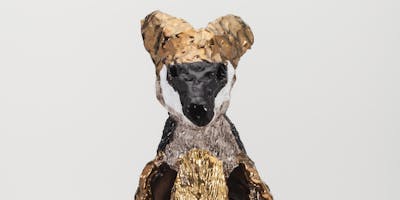 Have you ever been curious about the ceramics collection held in the collection of  the Museum of Applied Arts and Sciences (MAAS) in Sydney? Then join us in the Gallery for  a special curators talk with Eva Czernis-Ryl, Curator of Decorative Arts & Design at MASS. Eva will give an illustrated talk about ceramics, one of the most diverse and extensive parts of the Museum's collection. The talk will include an introduction to the medium, explaining various ceramic making processes as well as differences between ceramic bodies, glazes and decoration techniques. Eva will then explore an exciting selection of collection works inspired by Australia's unique flora and fauna. MAAS has long recorded the incorporation of native fauna and flora in the applied arts.




The talk will be followed by morning tea. Exploring Ceramics with Eva Czernis-Ryl is a FREE Gallery event, presented as part of the MASS Regional Program.  Please RSVP/Book a ticket for catering purposes.  (image credit:  Ceramic sculpture, Black Tailed Swamp Wallaby 9, glazed earthenware, made by Peter Cooley, 2015. Collection of Museum of Applied Arts and Sciences. Purchased with funds from the Powerhouse Foundation, 2015. Photo: Ryan Hernandez) Terms and conditions: SMILE. Gallery events may be photographed and images used for promotional purposes on Council's websites, publications, social media or by newspapers. If you do not wish your image (or the image of your child) to be published, please notify staff before the event. If you are unable to attend please cancel your tickets as soon as possible.


This will enable others to participate in the programme. Paid tickets are not transferable. Cancellation/refund polices: To receive a full refund (minus an admin fee of 10% of session cost), please cancel your ticket or notify the gallery before 48 hours of the scheduled event. If less notice is given, a refund will not be issued. Refunds will not be given if participants change their mind, or simply forget to attend the event. For exceptional circumstances, refunds may be issued at the discretion of the Gallery Director. A refund can take up to 7 working days to process after the event date (due to bank transfer times). Cash payment refunds can take up to 6 weeks to process.