Marrickville
Australia @ (AU)
Tel 2019-08-13
Categoria Events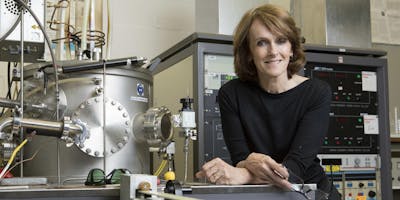 2019 NSW SCIENCE & RESEARCH BREAKFAST SEMINAR SERIES Dr Cathy Foley, CSIRO Chief Scientist, presents: Future Science 2040 Science is undergoing an unprecedented period of change. The amount of data available is skyrocketing. The volume of new research being published is enormous. Major global challenges are escalating, many requiring urgent scientific solutions. What does the future hold for scientific research in this country? How will new tools such as big data, automation, artificial intelligence and machine learning impact our scientists and their work? Though Australia has a track record of world-leading research, this advantage is often lost in the race to translate innovative thinking into commercial outcomes. Future Science 2040 will examine what is needed to make our science bolder and more forward thinking, providing creative solutions to our greatest challenges, tremendous opportunities to industry and exciting career choices to our next generation of researchers.




To learn more about the way forward for Australian research, join CSIRO Chief Scientist Dr Cathy Foley when she presents: Future Science 2040.  ABOUT THE EVENT The 2019 NSW Science & Research Breakfast Seminar Series is held in the Strangers' Function Room at Parliament House of New South Wales, Sydney. Entry is via Macquarie Street, Sydney. Guests are required to undergo routine security screening. Breakfast, tea and coffee will be served from 7.30am. The seminars will commence at 8am sharp and conclude by 9am. Tea and coffee will also be available afterwards. For further information, please call (02) 9338 6817. PREVIOUS NSW SCIENCE & RESEARCH BREAKFAST SEMINARS MAY BE VIEWED HERE. ABOUT THE SPEAKER Dr Cathy Foley, CSIRO Chief Scientist Cathy is a prominent physicist, recognised globally for her contribution to the understanding of superconducting materials and her work in developing devices which detect magnetic fields and which can locate valuable mineral deposits.


Cathy is Chair of the Australian National Fabrication Facility Victorian Node Collaboration Committee and the ARC Steel Hub Advisory Committee.  In 2014, Cathy was presented with the International IEEE Award for Continuing and Significant Contributions to Applied Superconductivity. In 2015, she received the Australian Academy of Technological Science and Engineering's Clunies Ross Medal and, in 2016, the Australian Institute of Physics' Outstanding Service to Physics Award. Over her 30-year career at CSIRO, Cathy has engaged with researchers, government and industry to translate research into a healthier, more sustainable and globally competitive Australia. As CSIRO's Chief Scientist, Cathy is shaping the science agenda and raising the profile of women in STEM.



Marrickville
County of Australia @