Grief & Internal Family Systems - 2 day Workshop - Sydney
Freshwater
Australia @ (AU)
Tel 2020-08-07
Categoria Events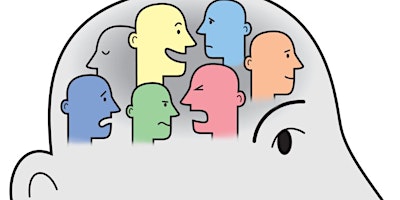 This two-day (Friday evening to mid-day Sunday) didactic & experiential workshop offers an invitation to become aware of how the Internal Family System model maps onto loss. Unlike other "issues" that our clients may present that may not be part of our experience, the universality of grief means that we will, inevitably, have parts triggered when our clients present with their responses to loss. Or we may be recently bereaved and still needing to work. In this workshop we become more familiar with our own "grief cluster" that responds to losses. Our awareness of our own process brings us clarity in the face of triggers, enables us to support the parts in our own system, and affords us the capacity to hold more Self energy in the presence of grieving clients.




These methods will be demonstrated live with participant volunteers, and significant supervised practice time is planned for participants to learn by doing.   Goals of this workshop: This weekend offers a mix of didactic and experiential opportunities to: become more confident in working with many kinds of loss integrate bereavement theory with the IFS model understand what makes grief unique as a process explore how your personal loss History has informed your system identify where and how is grief is held in your body connect with where your parts are now in relation to grief participate in or observe a demonstration of how an IFS therapist works with grief celebrate the legacy and gifts of connection appreciate how IFS encompasses the Spiritual dimension of loss ask as many questions as you need continue to develop community with other IFS-informed folk Derek Scott is a registered social worker and certified IFS (Internal Family Systems) therapist with an international online practice based in London, Ontario, Canada where he founded IFSCA – an organization dedicated to bringing awareness of the IFS model to counsellors and therapists in Canada and beyond.


He has taken the highest level of IFS training (level three) 3 times.   He has worked in the field of counselling/therapy for over 35 years, including 14 working exclusively as an IFS therapist and 18 years as an AIDS counsellor specializing in multiple loss. He is a popular guest lecturer in the department of Thanatology at the University of Western Ontario and has presented at numerous national and international conferences. Derek will offer this same 2 day workshop in both Melbourne and Sydney. See the page here for all related IFS and other trainings.   ============================================ Agenda  (Friday evening to mid-day Sunday)   Friday Evening Derek will present an overview of the weekend and establish guidelines for confidentiality and Self-Care.


Didactic teaching (PowerPoint) about the integration of bereavement theory with IFS, and what makes grief unique as a process. Participant exercise. Saturday Continue Didactic teaching/presentation on complex grief. Exercises, demo and debrief-discussion. Participant exercises throughout. Sunday The legacy, gifts and gains from connections loved and lost. Review our understanding of IFS and the grief process to as a life skill applicable to ageing, mid-life crisis, and the Spiritual aspects Love and Loss. Final round of Q&A before closing with shared lunch.   ======================================================     Testimonials       "Derek is a great teacher and has an incredible grasp of this work. I cannot recommend (him) more highly." Dick Schwartz, Ph.D, Founder, IFS therapy     "Derek's workshops are transformational.


His sensitivity to both the group and individual is exceptional. Workshops you don't want to miss" Russell Bailey, Senior Associate, Counselling Associates       "Derek's ability to create a safe and welcoming learning environment allowed for my own personal exploration as well as enhanced my sensitivity for all of my clients.  I would highly recommend this workshop for both IFS and non-IFS practitioners.  Ann Drouilhet, LICSW, LMFT, certified IFS therapist       ============================================   Suitable for professionals and those in training, these workshops require basic familiarity with the Internal Family Systems model of psychotherapy through an Introductory workshop (see list of upcoming events here), the online IFS Circle, or the PESI 14.5 hour online course.


  Who is IFS for? Participation is for therapists and counsellors, mental health clinicians, certified coaches, or students in accredited graduate training programs. Practitioners working experientially and wholistically will find this approach broadens and makes more acute their existing work through using the steps of the IFS 'parts' model. Attending an Introductory workshop, a Level 1 certification, or ongoing IFS supervision is recommended for attending this CE-endorsed event. See the upcoming 2019-2020 Introductory events here. Application is being made and to be confirmed with the US Center for Self Leadership (now known as the IFS Institute) for practitioners seeking CE accreditation hours for participants have completed Level 1 IFS training.   Note - these workshops qualify for equivalent hours of specialised training that may be counted towards Continuing Professional Development according to requirements set down by your accrediting body. Registered health professionals have a responsibility to ensure that they continue to maintain, enhance and extend their knowledge and skills throughout their working lives.  See Guidelines on continuing professional development (CPD) from the Australian Psychological SocietyandGuidelines on continuing professional development (CPD) set down by the Psychology Registration Board of Australia.   The Australian Psychological Society advise that APS Members may accrue Continuing Professional Development (CPD) hours by participating in activities that they determine to be relevant to their specific professional approaches, and professional development goals. CPD activities do not need to be endorsed by the APS. A certificate of attendance will be available.   FOR THOSE WITH SOME PREVIOUS TRAINING IN THE IFS MODEL OF THERAPYIntroductory IFS workshops are booking already in Melbourne and Sydney in early 2020, with an Enriching workshop in Sydney and in Melbourne in July 2020. Level 1 and above IFS practitioners are invited to apply here. See link here for more information and booking for the online Introductory and Certification training listing.   CERTIFICATION TRAINING In conjunction with the Center for Self Leadership (now renamed as the IFS Institute) Simon will run further Level 1 trainings in Australia in 2020-21, after the current Certification trainings sold out with waitlists. Certification is only provided by CSL/IFSI through these formally endorsed training events. Note there are further trainings planned for 2020.  For more on Australian workshops and training events please see here (join the e-list for updates).   CATERING Saturday - Morning tea, lunch and afternoon snack Sunday - Morning tea and shared lunch Other times - tea and coffee, light snacks available NB  - those with specific dietary requirements beyond vegetarian, vegan, gluten free, and common allegies should consider self catering.   Workshop size  The size of this intensive workshop is limited to 30pax.  Early registration is encouraged. Previous IFS workshops have sold out in the 2018 and 2019 series.   These weekend and multiday intensive workshops will promote intermediate-level skill building through active participatory learning. Come along prepared to learn by doing.    ~~~~~ Internal Family Systems (IFS) is the signature work of Richard Schwartz PhD, more at www.selfleadership.org As a clinical treatment IFS is rated effective to improve general functioning and well-being by the US National Registry for Evidence-based Programs and Practices as an evidence-based practice. In addition, it has been rated promising for each of: improving phobia, panic, and generalized anxiety disorders and symptoms; physical health conditions and symptoms; personal resilience/self-concept; and depression and depressive symptoms. For more read here.   ~~~~~ Location This Sydney workshops will be run at the Crows Nest Community Centre 2 Ernest Place, Crows Nest NSW 2065 Enrolment includes morning-afternoon tea catering.Lunch is BYO or at the plentiful closeby local cafes. There is no accomodation provided. Most simple dietary requirements can be accommodated for the break (GF, vegetarian etc) however specialist dietary requirements should be self-catered. Please indicate during booking or by email any relevant health conditions, and your simple dietary requirements when booking.   Wheelchair access Ramps to main entrance and other rooms Note there are some stairs on the premises however all workshop rooms can be accessed through the building, lifts and via ramps.   FAQs   What are my transport/parking options getting to the event? There is parking near the centre in paid parking. The venue is 70-90 minutes from the CBD by public train transport and 75-100 minutes by taxi from the airport.   Catering Please note that morning & afternoon breaks will be provided. Complex dietary requirements require own provision to ensure best arrangements. Please note that lunch can be purchased in local cafes and restaurants, and simple snacks for tea break and hot drinks will be provided. Complex dietary requirements require own provision to ensure best arrangements.   Wheelchair access Ramps to main entrance and other rooms Note there are some stairs on the premises however all workshop rooms can be accessed through the building, lifts and via ramps.   FAQs   What are my transport/parking options getting to the event? There is parking on-site in the multistorey - self-parking at a standard hourly rate. Sunday free parking.  What can/can't I bring to the event? BRING: curiosity, willingness to try things out ("Yes, and..."), a sense of humour, and a heart-oriented openness to the multiplicity of self. Preparedness to do your own work - "if you are feeling it, its yours".   Where can I contact the organiser with any questions? Yes, see the link at the bottom of the brief bio to the right .   Is my registration/ticket transferrable? Tickets are transferable to suitably experienced colleagues. Please advise if you do exchange tickets so we can update certificates of attendance, name tags, and lists.   Do I have to bring my printed ticket to the event? So you can be given the correct name tag, we recommend this.   What is the refund policy? Due to the limited size of each course, a refund can only be issued if cancellation notification is received 30 days prior to the workshop - less a $75.00 administration fee per person. Existing registrants will be sent the refund, and should return any materials sent. We cannot reimburse any expenses you may have incurred, but we will reimburse the cost of travel insurance directly related to attending this workshop, on receipt of your insurance receipt. If you cannot attend, a suitably qualified substitute may attend in your place, assuming you forward all materials or information to them. Courses are pre-paid. We do not take money at the door. We reserve the right to cancel due to insufficient registrations or other reasons as necessary. Fees will be re-imbursed (minus bank fees) should cancellation be required. All decisions are entirely at the organizer's discretion.