Regions Rising 2019 // Canberra
Canberra
Australia @ (AU)
Tel 2019-04-04
Categoria Events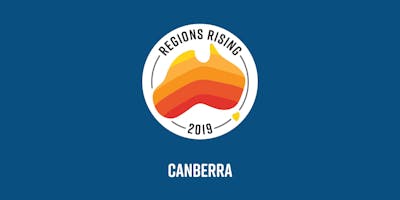 NATIONAL SUMMIT // 4 APRIL The theme of this year's Canberra summit is Regional Futures which will capture the key issues impacting regional communities. Key drivers of regional development will be discussed through an economic and social lens.  Headlining the Canberra event are the Deputy Prime Minister, The Hon. Michael McCormack MP who will provide his vision for Regional Australia, and the Deputy Leader of The Nationals, Senator The Hon. Bridget McKenzie. Other speakers include: Marnie Baker, Managing Director, Bendigo and Adelaide Bank; Paul Lindwall, Commissioner, Productivity Commission; Gabrielle Chan, Author of Rusted Off; and Dr Kim Houghton, General Manager Policy and Research, RAI. Participants will then contribute to an afternoon 'Regional Australia Policy Hack', facilitated to strategise the key areas of concern.




This session will debate the content of the earlier political presentations, and bring insights from industry to ensure a collaborative and purposeful action list can be delivered to both sides of government to consider for the future. MASTERCLASS // 5 APRIL The Regional Policy Masterclass – Frontier provides an opportunity for policy makers and regional leaders to contextualise and understand best practises in policy development. High level and experienced speakers will share their insights for advancing policy in Australia. Case studies will be used to shed light on both good and bad examples, and the session will also pose live policy problems that will be workshopped through an action learning platform. Get a discount if you purchase the 2 day pass for both the National Summit and Masterclass.


To purchase tickets, click "Select A Date" above, and choose any date.