The Cosmos and the Classroom: Exploring Faith, Science and God
Lidcombe
Australia @ (AU)
Tel 2019-09-11
Categoria Events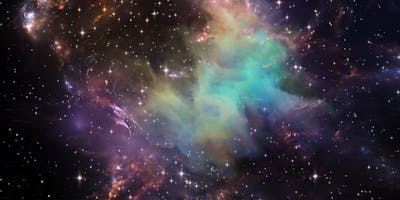 In Gunning for God, John Lennox says 'The Bible teaches that creation is contingent; that is, God as Creator is free to make the world as and how he likes. Thus, in order to find out what the universe is like and how it works, we have to go and look'. In this Agora we will explore the importance of science as a discipline to engender wonder in the universe that God has created and how it can affirm faith rather than deny it. Speaker: Associate Professor Frank Stootman Frank holds a PhD in Physics and is currently an Adjunct Associate Professor at the University of Western Sydney. This is an honorary appointment following many years of lecturing and research at the University. His primary scientific interests are astrophysics and computational simulation. He has lectured extensively on the relationship of Christianity (Revelation) to Science (Natural Philosophy).




He has eclectic interests in philosophy, music, history, politics, the arts, and film. He is a keen amateur videographer and video editor. Both Frank and his wife Heather have been involved with L'Abri, in various capacities, for over 30 years. Together, they like to help people see that God is and that becoming and being a Christian is not simply a matter of head knowledge but also heart knowledge. Rather than what one achieves in life, it is living before God faithfully and authentically with integrity that is the real measure of a person. Agora is an exciting, virtual and face-to-face learning community through which teachers, university students, academics, researchers and education practitioners can share, discuss and debate particular topics, and explore the interaction between Christian beliefs and educational practice.


Two Agora evenings will be held each year, focusing on current educational issues and how they relate to Christian education in the 21st century. Completing The Cosmos and the Classroom: Exploring Faith, Science and God will contribute 2 hours of NESA accredited PD addressing 6.2.2 and 6.3.2 from the Australian Professional Standards for Teachers towards maintaining Proficient Teacher Accreditation in NSW. Cost: EdComm Member Schools* - Individual rate: $30 Non-member Schools - Individual rate: $75 Light dinner provided.