The evolution of ABARES' forecasting services for agriculture
Canberra
Australia @ (AU)
Tel 2019-08-19
Categoria Events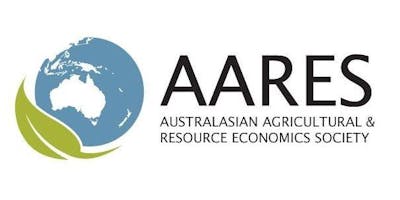 Speaker: Dr Rohan Nelson Time: 5.20pm for a 5.30pm start A group will go to Fellows Bar, University House after the event. Abstract:   Through the BAE, ABARE, and now ABARES, the Australian government has provided commodity market forecasts for Australia's agricultural sector since 1945. Despite dramatic changes in our operating environment, the coverage and scope of the commodity forecasts being provided has – until recently – changed little since the early 1980s. ABARES' team of forecasters is now very small, and part way through a 5-year project to modernise its agricultural forecasting services. This has meant reviewing its role as a public sector forecaster in globalised world, and defining what world-class public sector forecasting services look like with the reduced resources available in a post-agrarian economy.




This presentation will open up the bonnet to provide AARES colleagues with deeper insights into an activity that they most probably haven't thought much about or take for granted. Dr Rohan Nelson will talk through how ABARES is addressing uncomfortable questions like "why are we still doing it?", "who are we doing it for?" and "how should we be doing it?". This will include insights from an international conversation with similar agencies worldwide.   Bio: Dr Rohan Nelson is a well-intentioned but not very active member of AARES, and Leader of ABARES' Agricultural Forecasting and Policy program. He is an advocate of the continuing role that economic policy analysis can play in shaping agricultural policy, and sceptical of economists past and present who claim "it's all been done" and retreat to criticising government policy via the blogosphere.


Rohan returned to ABARES in 2017 after a year working on the Productivity Commission's Regulation of Agriculture inquiry in 2016. Prior to the Productivity Commission, Rohan was Associate Professor of Agricultural Economics & Policy at the University of Tasmania from 2012 to 2015, a joint appointment with CSIRO's Sustainable Agriculture Flagship. In previous roles he was a Director of Agriculture and Economic Advisor (Adaptation) in the Australian Government Department of Climate Change (2009–2012), a Research Group Leader in CSIRO on climate change adaptation in agriculture (2006–2008), and coordinator of Land & Water of Australia's Managing Climate Variability R&D Program (2005).